Growing as a Team
Notre Dame's JV volleyball has had a successful season thus far and are excited to see how it will continue to go.
Junior Varsity volleyball is taking away the season with their current 10-3 record, under the leadership and guidance of Coach Simpson. 
At this point in their season, math teacher and coach, Mr. Simpson, is pleased with the team's performance and the positive atmosphere that has been created by the players. The players have not only been working well with each other, but have also created important connections with the coaching staff. 
Mr. Simpson says that the most important aspect to their success is, "our ability to reflect on our play during matches, learn from our mistakes, and implement changes that help us to win our next match."  The team's ability to analyze themselves has allowed them to change and improve for the better.
His goal for the remainder of the season is "to continue to grow as a team, both on and off of the court, and win the rest of our matches in league play". 
The opportunity of being able to coach has been a valuable and impactful opportunity for Mr. Simpson. He says, "Coaching has been a wonderful experience for me. It has impacted my life in a positive way. I get to watch players learn how to play the game, grow as individuals, and become a better player and teammate". 
Samantha Ryan '24, has had an amazing experience participating in volleyball for Notre Dame.
"My favorite part of playing for ND is definitely the atmosphere. ND Volleyball strides to make long lasting connections with all teammates, regardless of level. It's a gratifying way to meet people who share your love of volleyball, developing a powerful sisterhood amongst the players". 
Samatha shares that the team has improved tremendously from the beginning of the season compared to now. 
"Our competitive spirit and rapid growth vitally contributes to our success as a team. Our bonds only strengthen our chances of success as we continue having fun and staying cheerful throughout practices, games, and weight training." 
We are excited to see how the team continues to finish, and they have great spirit and a strong foundation to keep them winning. Go Knights!
About the Contributor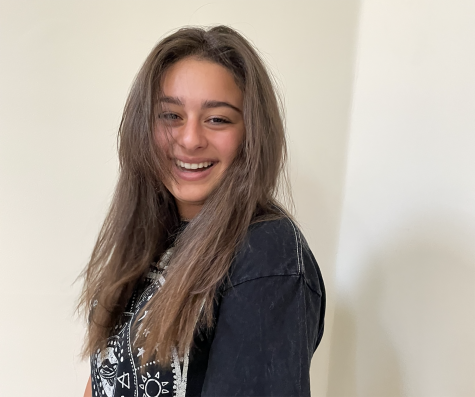 Taylor Evans '23
Taylor Evans is a junior, making her a member of the Class of 2023. Her favorite things to do are listening to music and going to concerts. Taylor also...