Stream or Skip?
A Review on the short film If Anything Happens, I love you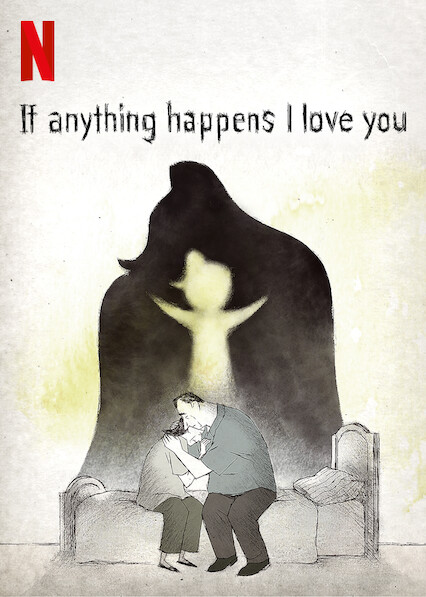 If you feel like curling up in a blanket with a box of tissues, watch the new short film If Anything Happens, I Love You. If Anything Happens I Love You is a 2D animated film produced by Laura Derna and written and directed by Michael Govier and Will McCormack. Released on November 20, 2020, the 12 minute short film is available on Netflix.
Its story follows two grieving parents as they struggle to confront the death of their daughter, who was killed in a school shooting. The captivating film is embedded with many twisting emotions. The film was made from various perspectives of the mother, father, and their daughter. As the parents continue to fight and are not able to communicate, their daughter who passed away brings their souls together. The film's title is reiterated within the film when the daughter texts her parents, "if anything happens I love you," before she passes. 
Angelo Adam '21 says "This film made me cry my eyes out. I was not at all expecting the storyline from such a short film, but everything was so tightly stitched together. I think this film is a good representation of our real world. The directors really bring our reality to life in such a simplistic yet captivating way. I would recommend all my peers to watch this film and see the change that needs to be made in our society."
The short but heart-wrenching film is rated PG, perfect for any age group to watch. The film has no dialogue throughout the entire 12 minutes, yet holds a powerful message. Govier and McCormack educate their audience of the cruelty within the world. Many who have watched the film closely relate it to the Stoneman Douglas High School shooting.  
Kate Finn '21 said, "I was hesitant to watch at first, but I'm really glad I spent some time taking a look at the film. The film was heart touching and so powerful despite not having a single dialogue. I think it conveys an important message that both parents and students need to see, especially with gun violence so prevalent in our lives. If Anything Happens, I Love You was the best animation I've ever seen, and I highly recommend taking 12 minutes of your day to watch it!"
So, what do you think? Would you stream or skip?