The Next Big Thing!
Three Inspiring People to Watch Out For In 2021
It is ever-important that young children have inspiring role models and figures to look up to as they progress into their adolescent years. These five people are all different in their careers- from social media star to poet each one has something special and unique to offer to this world and to a new age of Hollywood royalty, one that is pushing boundaries of what it means to be a celebrity, how we can influence the younger generation, and how we can be more comfortable being ourselves. I think they will become household names within the next few years, and I'm excited to see all they will do and accomplish.
Amanda Gorman
Seen by millions at the presidential inauguration, Americans stood in awe as they listened to a powerful and uplifting poem filled with allusions and metaphors being delivered by a young woman dressed in yellow. Amanda Gorman is a name many will hear in the upcoming years. A recent cum laude graduate of Harvard University, she is the youngest inaugural poet in U.S. history and the first person named National Youth Poet Laureate. According to her website, "she is the recipient of the Poets & Writers Barnes & Noble Writers for Writers Award, and is the youngest board member of 826 National, the largest youth writing network in the United States."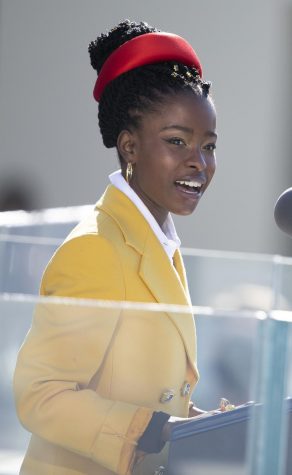 In January, Gorman recited her inspiring and beautiful poem, "The Hill We Climb" at Joe Biden's inauguration, which will be published as a book with a foreword by Oprah Winfrey. She also has an upcoming "children's anthem" book, "Change Sings." She said, in an Instagram post, "I felt strongly that the book should come out in 2021, when children would be facing the results of the 2020 election and whatever those would be, I wanted them to know they were the leaders of the future. I had no idea that around the same time I myself would be named the youngest inaugural poet at that time! So I am too learning and living the lesson of "Change Sings."
Further, in an interview with Michelle Obama for Time Magazine, Gorman said, "Poetry and language are often at the heartbeat of movements for change. If we look to the Black Lives Matter protests, you see banners that say, They buried us but they didn't know we were seeds. That's poetry being marshaled to speak of racial justice. If you analyze Martin Luther King's "I Have a Dream" speech, it's a great document of rhetoric that's also a great document of poetry, of imagery, of song. Never underestimate the power of art as the language of the people." Gorman also recited another poem at the 2021 Superbowl, which has never happened before. Overall, Amanda Gorman continues to be an inspiration for young women and aspiring writers, and I know we will continue to see more of her work in the future.
Olivia Rodrigo
Coined by many as the "next Taylor Swift," Olivia Rodrigo's debut single, "drivers license" became an instant hit and heartbreak anthem. Little kids, teens, and adults all jammed out to her song since its release on January 8th, 2021.
In the Time 100 Next, Gwen Stefani wrote, "Every line in "Drivers License" feels like it was ripped out of Olivia's diary, each one containing a beauty and level of detail that makes you feel like you're with her, driving through the suburbs of Southern California at night, lost in thought. Rare is the artist who can transport that way, especially at such a young age. And for anyone going through their first heartbreak, Olivia's voice is a light in the dark, a promise that your pain can someday become a deep source of power."
It broke Spotify's record for most single day streams (not including holiday songs), became the number 1 song in eight countries, is the first debut single in history to spend its first six weeks on the Hot 100 at #1, went platinum in two weeks, became the fastest song to get over 100 million streams in Spotify history, and Rodrigo was the first Asian-American to hit number 1 on the US iTunes and Apple Music charts. At only 17, she's already done all this and starred in two Disney channel tv shows, Bizaardvark and High School Musical: The Musical: The Series.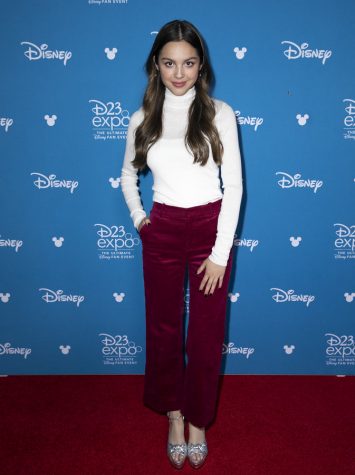 Additionally, Rodrigo's heritage and background are very important to her. For Disney Channel's Asian Pacific American Heritage Month in 2017, Rodrigo said, "My heritage is a part of who I am" and discussed some of her family's Filipino-American traditions. Many are sure that Olivia Rodrigo will continue to do amazing things in the music industry. 
Sophia Martin said, "I think her song is well written and produced. It's a great first solo record for her, and I'm glad it's doing well!"
With her Lorde and Taylor Swift inspired sound and profound yet catchy lyrics, I believe Rodrigo will soon sell out stadiums and be an everyday voice on the radio.
Hunter Schafer
Gracing the screen on one of the most popular tv shows right now, most people know Hunter Schafer from her acting career on Euphoria.
In a 2019 article, Kathryn Shattuck from The New York Times said, "Schafer plays Jules, the new kid in town — a trans girl with a dreamy Sailor Moon vibe and a self-destructive yearning for affection […] Her performance as a sensitive, stabilizing force amid the insanity has captivated viewers and critics alike, who've anointed her the series's breakout star." Hunter Schafer is transgender, and while speaking on a radio show, she said, "I do like people to know that I'm not a cis girl because that's not something that I am or feel like I am. I'm proud to be a trans person."
In her NY Times interview, when being asked about being non-binary, she said, "Earlier in my transition, I think I relied on a vantage point of the world that was very close to the gender binary and was only able to be myself in the gender-binary viewpoint. And as I've learned more about my community and come to understand gender as a spectrum, and the gender binary as something that's nonexistent and a construct and a product of colonialism, I have sort of let go of the idea that I need to do the one or the other — and just let myself be."
Schafer recently made the Time Next 100 list, where her friend and co-star, Zendaya, wrote, "She recently co-wrote and co-produced a special episode of Euphoria centering on her character Jules, displaying a natural instinct mature beyond her years. She visualizes something and knows exactly how it can be realized. From writing words down on the page to bringing a character to life onscreen—she just gets it."
Hunter Schafer will continue to inspire people and LGBTQ+ youth as she plays Jules on the next season of Euphoria, and many are excited to see where she goes with her career in the future.