Building Community and Educating Allies
ND's Dear Asian Youth Chapter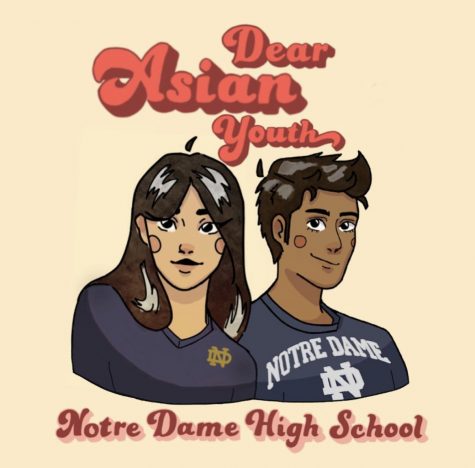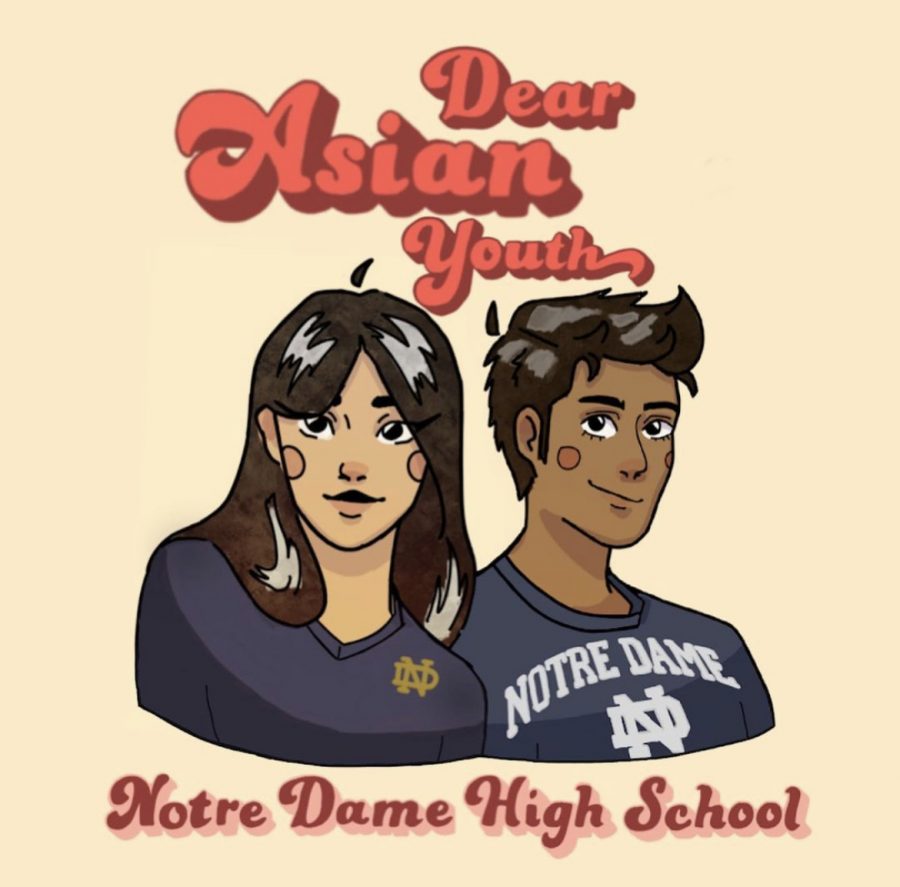 In the summer of 2020, the bright and spirited Mika Sara Panahon '21 found the Dear Asian Youth Organization as it was just starting out. After flipping through their well researched and articulated words paired with their wonderfully hand drawn graphics, Panahon knew this was exactly what she thought ND needed. She explains, "In a predominantly white high school, it's not a mystery that the handful of asian students would seek representation within the ND community, and I felt that Dear Asian Youth would be the perfect fit. Yes, we have clubs like Filipino Culture Club and Japanese Club, but those are specific niches and do not provide a general safe haven for others of Asian descent. Just from reading the sign-up member applications, I found out that there's a wider variety of asian students at Notre Dame like native hawaiians and other east asians. However, Dear Asian Youth really is open to everyone for it's not only just a club to join if you're seeking representation, but it really is a program that builds community and educates everyone about the issues going on back in Asia and the whole world."
All over their @dearasianyouth instagram page, like their website, are posts about current issues and controversies accompanied by colorful doodles. Recent topics they've covered include, "Asian & Black Solidarity", "Stop the Hate Crimes Against Our Asian Elders," and "Asians in Literature." Posting regularly, their posts are easy to read and follow, allowing their audience to really get a grasp on what they're trying to get across, whether that may be awareness, reevaluation, action and/or solidarity.
The community aspect of Dear Asian Youth is positively overwhelming. Even though the Dear Asian Youth Chapter at Notre Dame is just a single chapter out of the entire organization, there are chapters all over the nation as well as the world. Members from all different chapters actually do befriend one another at outreach projects, community service and/or the boba meet and greets via zoom, usually hosted by the Mother DAY Organization! Club member, Sydney Arbolado '23 says, "I remember getting one of Mika's DAY Club emails and seeing a sign up link for this Boba meet and greet thing to meet DAY members from other high schools, so I signed up. I was so intimidated at first, but once I joined the zoom meeting, I had so much fun discussing anime and other things with girls I had just met! DAY really does welcome everyone in the best way possible, even if it's a little scary at first."
Like Arbolado, many of us may be intimidated to join such a big organization like Dear Asian Youth, but the group is incredibly hospitable and proactive. Panahon, DAY Club President, is the perfect example: extremely easy to befriend and insanely organized. At least once a week, DAY Club members are met with emoji-filled emails with tons of links to outreach and service  projects, important information about what's going on in the world, and even invites to meet and greets! She really does reinforce the whole homey feel the organization gives off while keeping us informed and educated to be better allies and friends to one another. 
Striving for a community where the youth of the asian minority feel heard, valued and welcomed, Panahon's Dear Asian Youth Club awaits many more to join ND's chapter so that this phenomenal organization can continue to grow and flourish further.