Can't Spell College Without a Few L's
Colleges Receive Record Number of Applications this year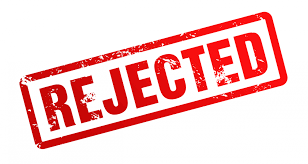 "We're sorry to inform you that…" Amongst all the chaos COVID-19 has stirred up, college decisions have also been significantly affected by the pandemic. It's not surprising more and more seniors have received those six words in their decision letters.  
On January 28th, the University of California announced that the system received the highest number of undergraduate applications in its history. According to preliminary data, the UC's had a 16.1 percent increase in applications from last year, receiving a total of 249,855 applications.
Among the nine UC campuses, the biggest spike in applications were the most selective schools: Berkeley, Los Angeles, Irvine, San Diego and Santa Barbara.
"Our record number of applications is a testament to the resilience of students and their families as well as their undeterred focus on higher education," said UC President Michael V. Drake, M.D. "Californians continue to see us as the pathway for a better future." 
Applications among African American and Chicano/Latino students, and California Community College transfer applications grew by a substantial margin for the fall 2021 admission. 
Experts say the elimination of the SAT and ACT as an admission requirement contribute greatly to the increase in applications this year. With most colleges being test-optional and the UC's test-blind, students have been said to feel more "optimistic about their chances of being accepted without having to submit a test score" (learningpolicyinstitute.org). However, their optimism may not have been rewarded because with a record number of applications comes a record number of rejections. 
According to LA Times,"USC dropped to 12% from 16% last year, admitting only 8,800 students among a record-high 71,000 applicants for fall 2021. In the Ivy League, Harvard declined to 3.4%, Columbia to 3.7% and Yale to 4.6%." Due to the influx of applications, "acceptance rates went down substantially across the board this year, but it's really a reflection of more applicants as opposed to a change in the quality of students. Duke's acceptance rate went down 6 percent to 4 percent" (slate.com). 
"I am heartened and inspired by so many hardworking students who want to attend the University of California," said UC Board of Regents Chair John A. Pérez. "The diverse backgrounds, many strengths and impressive talents of those who enroll will undoubtedly enrich the UC community."
Seniors this year have been adjusting to the many changes along the way. Although admissions this year have been significantly harder, the graduating class of 2021 has upheld a positive attitude and mindset. GO KNIGHTS!