Welcome to Notre Dame
An introduction to two of Notre Dame's new teachers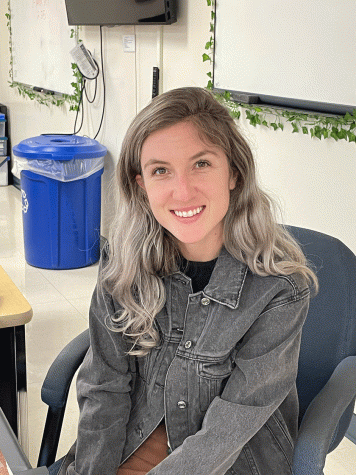 With a passion for the environment and exploring new places around the world, Ms. Samantha Fredriks,  the new AP Environmental Science teacher at Notre Dame brings a wealth of knowledge and experiences to the classroom. 
Ms. Fredriks is from a town outside of Santa Barbara. After high school, she attended Cal Poly San Luis Obispo where she got the opportunity to study abroad in Australia.
After she graduated, Ms. Fredriks lived in Australia for two years and returned to the U.S. to get her teaching credential. 
This is Ms. Fredrik's first time teaching at a Catholic school and she has been liking her experience. She previously taught biology to freshmen at a charter high school in North Hills. Ms. Fredriks teaches AP Environmental Science, a class for juniors and seniors. She describes her experience teaching upperclassmen as "night and day" compared to freshmen. 
"Freshmen need a lot of attention and instruction … juniors and seniors now are almost self-sufficient," said Ms. Fredriks. 
Some fun facts about Ms. Fredriks: She trained a guide dog for the blind while living on the central coast of California, but she left him with her parents when she moved to Los Angeles. She loves traveling and her favorite places that she has been to include La Fortuna, Costa Rica and Bali.
And if Ms. Fredriks could have dinner with any famous person, she would love to have it with Jane Goodall, a primatologist who studied chimpanzees. Ms. Fredriks said, "I would love to do the same just with elephants." 
Her dream job would be to research elephants just as Jane Goodall researched chimpanzees. 
————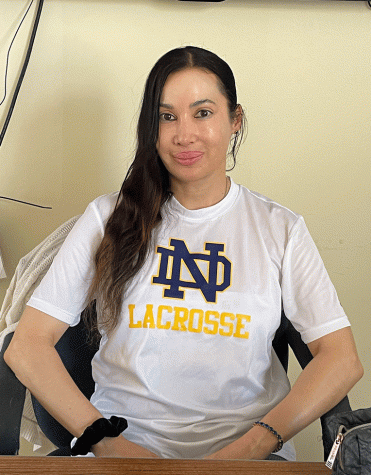 If you have Ms. Luisa Benion for Spanish I, Spanish II, or French I teacher, you are being taught by a former employee of the FBI. 
Ms. Benion, who has been teaching for almost 25 years, describes her role working with the FBI as "training agents to pass exams in foreign languages," —specifically Spanish and French as she is fluent in both of them. 
Being half Colombian and half French, she was brought up speaking both Spanish and French. In fact, she only learned English when she went to college at the Universidad Tadeo Lozano in Bogotá, Colombia. 
She went on to get her Master's Degree from Millersville University in Pennsylvania. 
Although she was born in Colombia, she grew up in France and considers herself "very French" as that is where she was raised and most of the food she ate was French.
This is Ms. Benion's first time teaching at a Catholic school, though she grew up in a very religious household as her father used to be a priest. 
Ms. Benion has had a variety of teaching experiences from working with middle school, high school, and college, to the FBI.  
Some fun facts about Ms. Benion:  Her cuisine of choice is Thai, and one of her favorite activities is ballroom dancing.