It's Madness!
March Madness is finally back and what better to do than have a little bracket challenge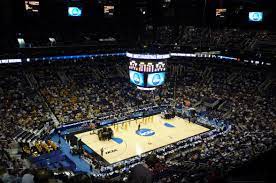 It's March. This means two things. One, we are getting close and closer to summer break. And two, it's March Madness!
March Madness is one of the biggest sporting events in the United States. 
What's March Madness without a bracket challenge? So we got 3 students to fill out a bracket for us to compare. We found one avid college basketball fan, one casual sports fan, and one beginner.
Our avid college basketball fan's bracket (the pro fan) looked like this…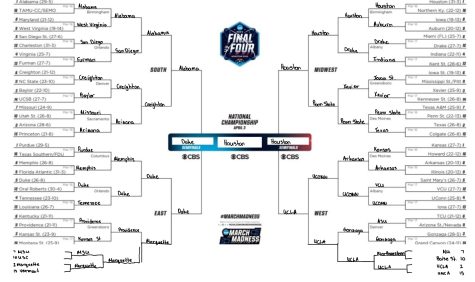 Our casual fan's bracket looked like this…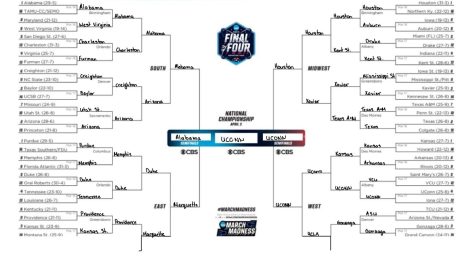 And the beginner's bracket looked like this…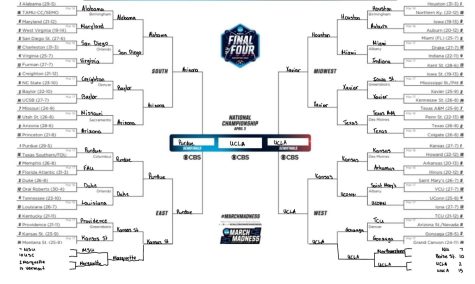 We interviewed each bracket maker about what their strategy was. The beginner said, "My main strategy was picking the schools I like and picking the schools with a better record." The pro and casual both said they did extensive research looking at stats and researching other analysts brackets. 
At a quick glance, everyone's final four was different and everyone had a different champion.
When taking a longer look, you start to see some similarities and differences. One similarity the casual fan and pro fan was that they both ended up picking more upsets than the beginner. Of course, being a beginner, they did not know much about every team and didn't take time to do research, while the pro and casual sat down for hours making their bracket. 
One of the main differences we saw was how long each fan believed the higher seeds would stay in the tournament. The beginner, who made their bracket based on seeds, had the higher seeds going further and not getting upset. The pro and casual took a more strategic approach and had some of the higher seeds not making it as far because in the past, the higher seed did not always make it to the championship. For example, #15 seed St. Peter's last year upset the #2 seed Kentucky in the first round, while #8 seed North Carolina made it to the Championship.
It was hard to tell who had the "better" bracket before the Madness started and there are many other comparisons to be made. 
Be sure to check back when March Madness is over to see how the brackets ended up looking and more in depth analysis of who had the better bracket.