2020 Immersion is Virtually the Same Great Experience
Notre Dame Juniors take part in their annual retreat, seeing the world through a different lens.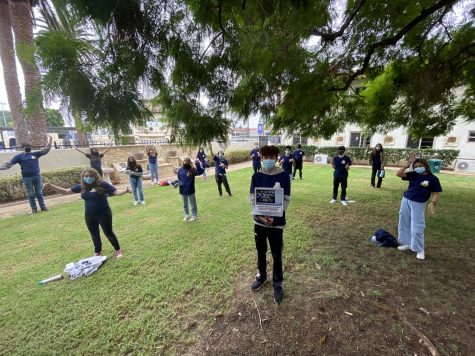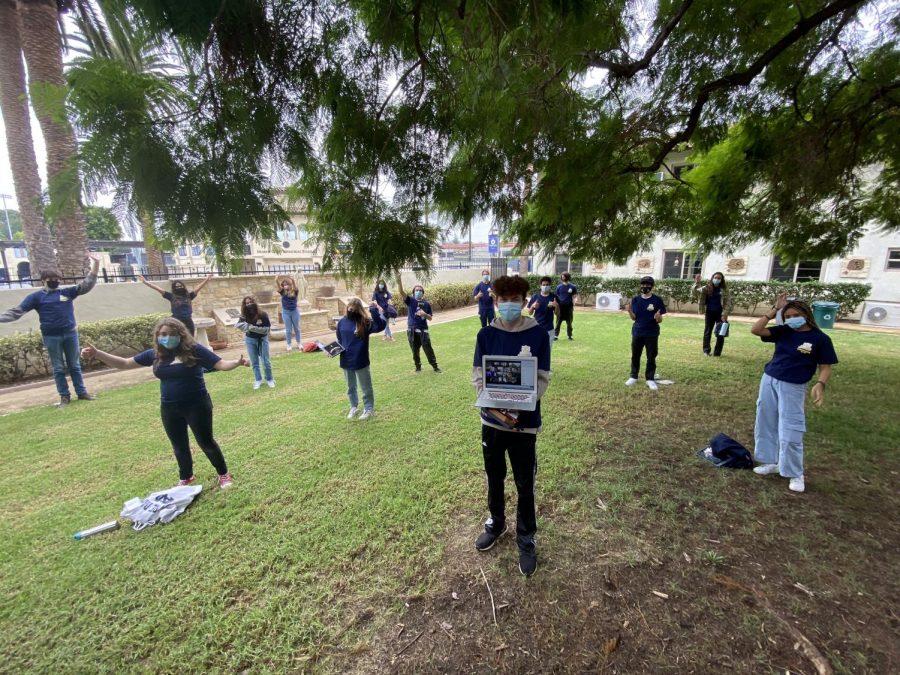 Due to the current state that the world is in, there have been many changes to accommodate slowing the spread of the coronavirus. Just to name a few, professional sports were cancelled and most restaurants were closed. Changes have even taken place through our very own retreats at Notre Dame.
Delanee Saguros '21 was a part of the first virtual Immersion in June said, "My experience with Immersion being online was fun and safe. I was able to see my friends, and help my community while following the COVID-19 safety rules."
The Junior Immersion is a three day retreat that is centered around Christian service, as well as living in a community and sharing person-to-person service with a larger, diverse community who is in need. There will be five Immersions in total with the dates: September 30-October 2, October 21-23, November 18-20, February 3-5, and March 10-12.
This will be held partially online with one day in school for in-person activities. For each retreat, there are 40 spots for each Junior which will equal about 200 students to attend in total. In order to fulfill their community service expectations, they will be granted 20 Christian Service hours. 
Another change that will take place is that the students will be divided into two groups, Group 1 and Group 2. They will be led by five Seniors who have attended Immersion and will act as mentors throughout the retreat. As usual, the students attending Immersion will be missing school during this time. 
Notre Dame has laid out the schedule stating, "Each day will begin and end with prayer. Our relationship with God and experience with one another in communal prayer is the catalyst for our action and advocacy. Our students will have the opportunity to go forth and do service in the community, whether that be writing letters to the elderly, conducting a food and clothing drive, etc. We will bring in speakers and activists to share their experiences and lead our students to an understanding of systemic issues. Each day will include a time of reflection in order to talk through our experiences together as a group and evaluate our personal feelings about the day. [Immersion will] challenge students to engage in social justice issues beyond the retreat by writing to government officials and consistently volunteering throughout their time at Notre Dame."
Ms. Morley stated, "Campus Ministry strives to be a proactive department instead of reactive to the changing times. Because we don't know when we will be able to hold events in person, as field trips are not possible at this time, we have developed a new retreat program for all grade levels in order to serve the hearts and souls of our students and community instead of pushing all retreats to the uncertain future. Having the retreats throughout the year virtually also allows most of the junior class to partake in the retreat, rather than if we only had a few at the end of the year and only a few would have the opportunity."
 Each retreat, there will be a different social topic the students will be focusing on. September is Hunger and Food Insecurity. October is Income Gap: Housing Crisis. November is Modern Day Slavery: Human Trafficking. February is Incarcerated Crisis. March is the Refugee Crisis. 
On Wednesday, students will connect on Zoom and will participate in a series of presentations on the topic of that month, discussions, and reflections. Students will be placed in their groups throughout the retreat. The evening will end with a prayer. 
On Thursday, Group 1 will be asked to come onto campus and experience in-person activities. Both groups will attend mass while Group 1 will be there in person and Group 2 will watch online. Group 1 will then be assigned activities to do, whether that be preparing hygiene kits or handling the food drive. Group 2 will be experiencing advocacy through connecting with local representatives or finding ways to engage their community about the topic they are discussing that month. At the end of the day, the participants will reflect and end with a prayer. 
On Friday, the same activities will be taking place, rather, Group 2 will be going into school while Group 1 stays at home. Once the day has ended, the student will then reflect and pray. The end of the retreat will include students committing to ensure that they will promote awareness to the greater community and commit to becoming better citizens for tomorrow.  
Junior Emma Seward said, "I enjoyed Immersion because I was able to be back on campus and it was nice to see everyone. Even with all the restrictions, I liked being back and being able to help those in time of need during these uncertain times."
Even though this is not an ideal Immersion experience, it is amazing how Notre Dame went to great lengths in order to give their students the best retreat possible.