Your Vote Equals Your Voice
Students take on the responsibility of using their voices and pre-register to vote.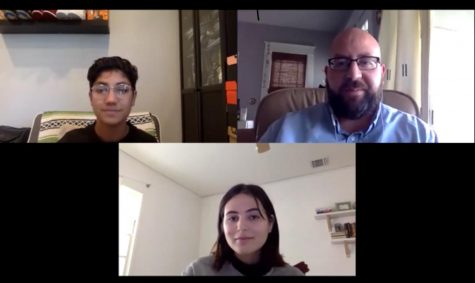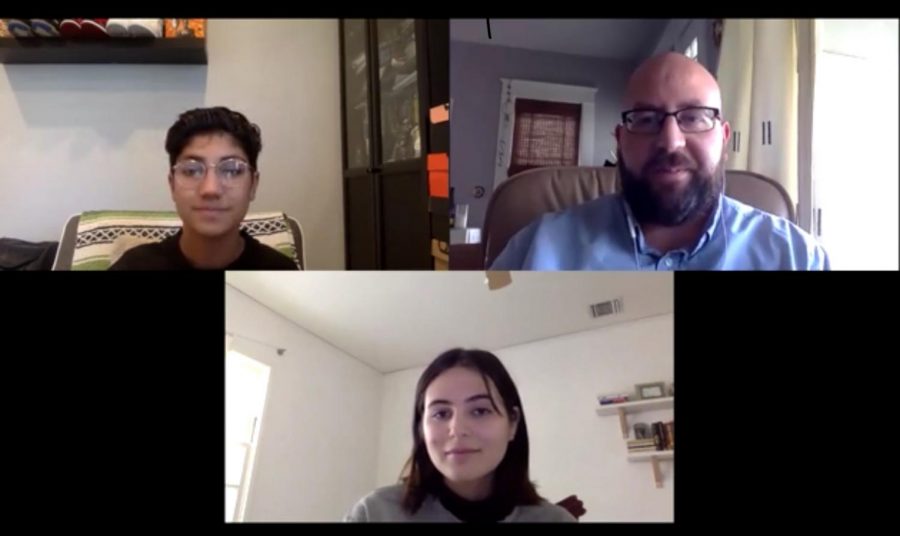 Election Day is just around the corner and the same three words you may have been hearing around Notre Dame, as well as on social media and in the news are "register to vote!" Voting is so important because it's a chance for you as a citizen to use your voice. If you don't vote, you are leaving decisions that may affect your future in the hands of other people. 
According to iVoter Guide, the 2018 election for a district in the Kentucky House of Representatives ended in a margin of one vote. In that same year, an election for a House of Representatives district in Alaska also ended with a one vote decision following a state supreme court challenge. So if you believe your one vote doesn't matter, you may want to think again. 
The problem is that you can't vote unless you are registered. Notre Dame was here to help solve that problem. The school's Voter Pre-Registration took place on October 6th during X-period. This was run by senior Arielle Stern, sophomore Devin Vizzie, and Government teacher Mr. Stark. 
Ari Stern has been running the voter registration drive for the past two years as a junior and now senior. Beforehand, Mr. Stark and the history department facilitated drives, along with the help of county employees and resources. She has been a part of the organization "I am a Teen Voter" and has had the opportunity to lobby for the voting age to be lowered to 17 at the state Capitol. A version of that amendment is now on the 2020 ballot as Prop. 18.
Ari states, "We are in a pivotal moment in American history because right now, our democracy is being threatened in a way we haven't seen before. I hold the belief that before we can change specific policies that shape our lives, we need to have a system that supports change. The more people who register to vote and actually do exercise that right at the polls, the closer we get to a government that represents all of us." 
This is Devin's first year co-running the voter registration drive and is also current ASB Vice President. He said, "Although I cannot vote myself, I still think it is important in order to get younger individuals interested in choosing leadership and truly believing in how their voice matters for the future of our nation. When researching various statistics, I discovered that only a small percentage of individuals ages 18-25 actually use their constitutional right to vote. I am advocating for this cause because I truly believe in the importance of people using their voices to create change and vote for the candidate they believe in."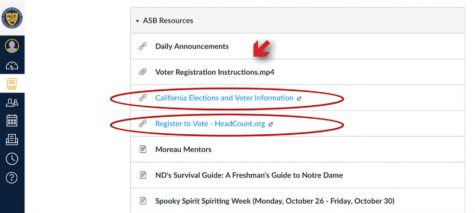 For the sake of people's privacy, the process was pre-recorded by Ari, Devin, and Mr. Stark and posted to Canvas under Student Resources, titled "Voter Registration Instructions." This 10-minute video takes the participants step-by-step through the HeadCount.org portal under ASB Resources. 
Even though one has to be 18 in order to vote, Notre Dame helps you to pre-register at age 16 and 17. Students were recommended to bring their social security number and driver's licenses to help make the process a little easier.  
Pre-registering to vote is a very easy process that only takes a few minutes. Once you are eligible, visit www.RegisterToVote.ca.gov, click the "Pre-Register to Vote" button and fill out your information. Once you turn eighteen, you become automatically registered to vote! 
There are a couple requirements in order to pre-register including: being a United States citizen and a resident of California, 16 or 17 years of age, currently not in federal or state prison or on parole for convicting a felony, and not found mentally incompetent by the court. Another important step of completing your registration is to update your political party and address before you turn 18. 
Registered voters who do not have a political party preference are known as No Party Preference (NPP) voters. According to California Secretary of State, "NPP voters will receive a 'non-partisan' ballot that does not include presidential candidates. A nonpartisan ballot contains only the names of candidates for voter-nominated officers and local nonpartisan offices and measures."
Registration deadlines in California were October 19th for online or by mail. The in-person registration deadline was November 3rd. 
Voting is very important because it gives you the chance to have a voice in important decisions. Due to Notre Dame's pre-registration event, our very own students now won't miss the opportunity to shape their future.