What do you call a boat with a group of smart people? A scholar-ship!
Here are some of the best scholarships for high school seniors
Senior year is one of the busiest years for most high school students. And November is surely a time where seniors devote a lot of their energy in preparing for their future. Without a doubt, college is a huge investment, hence why most high school seniors focus and dedicate much of their time to college applications. However, they should also think about how they will pay for their education. Scholarships are a great opportunity to cover the cost of their higher education. Here is a list of some of the best scholarships high school seniors should look into:
1.Horatio Alger Scholarship
Amount: $25,000
Deadline: The application period runs between August 1 and October 25
Eligibility:
Enrolled as a full-time high school senior in the US and progressing normally toward graduation with plans to enter college in the US no later than the fall following graduation 

Demonstrate financial need—$55,000 or lower adjusted gross family income is required

Minimum grade point average (GPA) of 2.0

U.S. citizen
Application Requirements:
Academic information

Financial information

Adversity Section—description of the adversity you've faced

Support Form filled out by an adult confirming the information in your Adversity Section

Proof of citizenship
The Horatio Alger Scholarship Programs assist "high school students who have faced and overcome great obstacles in their young lives. While many programs are directed primarily to recognizing academic achievement or leadership potential, the Horatio Alger Association seeks students who have exhibited determination, integrity, and perseverance in overcoming adversity, as well as have critical financial need."
2. Create-A-Greeting-Card Scholarship
Amount: $10,000
Deadline: March 9, 2021
Eligibility:
All high school, college, and university students
Application Requirements:
Submission of an original photo, artwork, or computer graphics for the front of a greeting card that has overall aesthetic appeal, quality of execution, creativity, originality, successful incorporation of design elements, and appropriateness for use as a greeting card
Love to show your creativity? Here's a perfect scholarship opportunity for you! The Create-A-Greeting-Card Scholarship Contest, offered by The Gallery Collection, is looking for a student who is creative and loves to make greeting cards. There are no required themes, so feel free to express your creativity.
3.GE-Reagan Foundation Scholarship 
Amount: Up to $40,000 total per recipient
Deadline: Jan. 5, 2021
Eligibility:
demonstrate at school, at the workplace, and within the community the attributes of leadership, drive, integrity, and citizenship;

demonstrate strong academic performance (minimum 3.0-grade point average/4.0 scale or equivalent);

be citizens of the United States of America;

be current high school seniors attending high school in the United States (students living on U.S. Armed Forces base and homeschooled students are also eligible); and

plan to enroll in a full-time undergraduate course of study toward a bachelor's degree at an accredited four-year college or university in the United States for the entire upcoming academic year.
Application Requirements:
No supporting documentation is required at this time.
High school seniors nationwide who demonstrate leadership, drive, integrity, and citizenship are invited to apply for the 2021 GE-Reagan Foundation Scholarship Program. This program annually provides college-bound students with $10,000 renewable scholarships – up to $40,000 total per recipient – and supports them as they lead and serve in college and beyond.
4.Foot Locker Scholarship
Amount: $20,000
Deadline: January 8, 2021
Eligibility:
High school seniors enrolled in and planning on attending a four-year college or university in the USA as a full-time student.

Currently, members (in good standing) of a high school sports team or are involved in after-school sports (these types of after-school sports can include intramurals, martial arts, and other types of athletic clubs).

U.S. citizens or US Permanent Legal Residents

NOT Foot Locker employees or immediate family members of a Foot Locker employee.

An unweighted GPA of 3.0 or higher from ninth grade to first semester of 12th grade is necessary.
Application Requirements:
Two essay questions

A recommendation Letter from a teacher, coach, administrator, or mentor who is able to attest to how you have demonstrated great character and leadership in sports, school, and your broader community.

One additional recommendation from a person who is well informed about your social action projects and educational goals
"For the tenth consecutive year, the Foot Locker Scholar Athletes program will award $20,000 scholarships to 20 high school, college-bound seniors across the nation for being exemplary leaders on their sports teams, in their classrooms, and in their communities. The college scholarship, sponsored by the Foot Locker Foundation, is intended to help phenomenal student-athletes pursue their dreams of attending and excelling at a four-year college/university." (https://www.footlockerscholarathletes.com/faqs)
5. Gordon A. Rich Memorial Scholarship
Amount: $50,000
Deadline: February 20, 2021
Eligibility:
Be dependent children of full-time employees in the financial services industry 

Graduating high school seniors who are enrolling as full-time first-year students in pursuit of a four-year bachelor's degree at an accredited college/university located in the United States

Have a minimum grade point average of 3.5 on a 4.0 scale

Rank in the top 20% of their class

Demonstrate financial need

Must be a US citizen or legal resident
Application Requirements:
confirmation of full-time enrollment status and intent to maintain that status, a current academic transcript, and a detailed update on the courses, projects, and activities with which the recipient has been involved during the current award year.

Applicant Appraisal to be completed by a high school counselor or a teacher from your junior or senior year

An essay response to a given prompt (500 words or less)
Gordon A. Rich Memorial Scholarships are awarded to bright, hardworking high school seniors who have demonstrated financial need. Applicants' parents and/or legal guardians must have/had a career in the financial services industry, defined as banks, investment banks, securities brokerage firms, insurance companies, fund and asset management companies, credit card and finance companies, and similar businesses. Each Gordon A. Rich Memorial Scholarship is worth up to $50,000.
About the Writer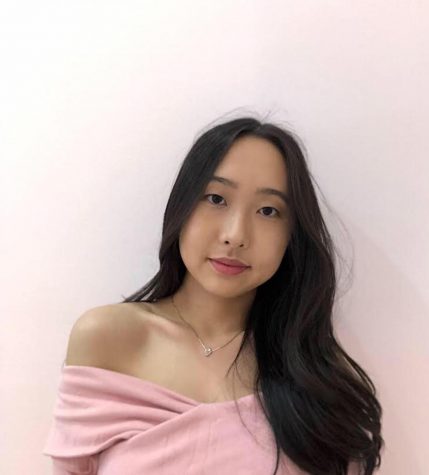 Rachel Kim, Knight Online Staffer/Knight Magazine Co-Editor-in Chief
Hi! My name is Rachel Kim, and I'm a senior at Notre Dame High School. At ND, some of the activities I'm involved in are ASB, Moreau Mentors, Ambassadors,...