46th President? Now what?
Take a look into President Biden's Agenda regarding the Climate Crisis, Job and Economic Recovery, Affordable Care Act, Coronavirus Relief, and Racial Equity
As the newly elected 46th President of the United States, President Biden's agenda is a momentous and curious topic for many. As of February 3rd, Biden has signed 28 executive orders. Here are his top five priorities covering some of the most pressing issues:
The Climate Crisis:

The president's executive order sets a goal of conserving at least 30% of land and water by 2030, and begins the process for the U.S. to develop an emission reduction target and a climate finance plan. Biden established the National Climate Task Force, composed of officials from 21 federal agencies and departments, including Gina McCarthy, former administrator of the Environmental Protection Agency.  Biden also signed a presidential memorandum protecting government scientists from political interference. On his first day in office, Biden ended the Keystone XL Pipeline, a construction that would pollute nearby rivers, transporting corrosive tar sands oil, and potentially contaminating sensitive habitats. He also rejoined the Paris climate agreement, which, according to the Wall Street Journal, "is a joint effort to significantly reduce greenhouse gas emissions by 2050 in a bid to contain the rise in global temperatures to no more than 2 degrees Celsius, and preferably to no more than 1.5 degrees, to limit the impacts of climate change." "It's about coming to the moment to deal with this maximum threat that is now facing us, climate change, with a greater sense of urgency," he said in remarks at the White House. "In my view, we've already waited too long to deal with this climate crisis and we can't wait any longer. We see it with our own eyes, we feel it, we know it in our bones."
Job and Economic Recovery:

President Biden is also taking a pivotal step forward in protecting federal employees including health care workers, expert scientists, medical doctors, technicians, postal workers, and more. He will sign an executive order that will revoke former President Trump's Executive Orders 13836, 13837, and 13839 to "restore collective bargaining power and worker protections" (whitehouse.gov). This revocation would "further direct agencies to bargain over permissible, non-mandatory subjects of bargaining when contracts are up for negotiation so that workers have a greater voice in their working conditions." Additionally, President Biden intends to eliminate Schedule F. He views its existence as a threat to "critical protections of career employees and provides a pathway to burrow political appointees into the civil service." His executive order will also promote a $15 minimum wage by directing the Office of Personnel Management to develop recommendations to pay more federal employees. Biden's administration is establishing these crucial measures in hopes to ensure and restore protections for our nation's essential civil servants. 
Affordable Care Act:

According to Joe Biden's campaign website his goal with the Affordable Care Act is to "give Americans more choice, reduce health care costs, and make our healthcare system less complex to navigate." He also hopes to insure more than 97% of Americans with cheaper public health insurance options like Medicare. According to Biden's website, "Increasing the value of tax credits [will] lower premiums and extend coverage to more working Americans." Biden will increase the size of tax credits by calculating them based on the cost of the gold plan with lower deductibles and out-of-pocket costs and expand coverage to low-income Americans. Additionally, Biden will bar health care providers from charging patients out-of-network rates when the patient doesn't have control over which provider the patient sees. He also plans to reverse the Trump Administration and states' laws that violate Roe v Wade and restore funding to Planned Parenthood.
Coronavirus Relief:

Another top priority in Biden's agenda includes a plan for the COVID-19 economic relief. He will address the growing hunger crisis faced by 29 million Americans by asking the U.S. Department of Agriculture to consider expanding federal services for nutrition programs. Biden also hopes to ensure fair and effective delivery of direct payments "by asking the Treasury Department to consider changing its delivery structure and focus on getting relief to the 8 million Americans who still have not received the financial assistance to which they are entitled." Furthermore, he will help roughly 2 million veterans with their financial payments "by asking the U.S. Department of Veterans Affairs to consider pausing federal collections on overpayments and debts" (whitehouse.gov). Tiffany Mar '21 said, "I think that Biden's $1.9 trillion coronavirus relief package is needed and necessary. I do wish that the bill was more bipartisan than it is right now — in the future I hope to see Biden reach out to GOP senators to foster bipartisanship as he previously viewed to "unite the country"." Biden's COVID economic relief executive order also guarantees that "unemployed Americans no longer have to choose between paying their bills and keeping themselves and their families safe from COVID-19." President Biden is asking the Department of Labor to "consider clarifying that workers have a federally guaranteed right to refuse employment that will jeopardize their health and if they do so, they will still qualify for unemployment insurance."
Racial Equity:

Biden hopes to ensure access for people of color to jobs, homeownership, higher education, retirement savings, and other necessities. According to a fact sheet shared by the White House, Biden hopes to

"

take steps necessary to redress racially discriminatory federal housing policies that have contributed to wealth inequality for generations". This includes steps to combat discrimination against Asian Americans and Pacific Islanders and closing racial income and opportunity gaps. There is a large majority of black and brown people incarcerated in the United States, and his campaign platform proposed a $20 billion grant to incentivize states to reduce prison population numbers and provide funding for mental health and substance abuse services. Due to racial bias in police use of force indicated in the past year especially, Biden is also pushing for a $300 million investment in Community Oriented Policing Services (COPS), a crime bill established in 1994 that funded the Collaborative Reform Initiative where police departments could voluntarily request that the Department of Justice review their practices. Susan Rice, Biden's domestic policy advisor, said, ""I believe we all rise or fall together. Advancing equity is a critical part of healing and restoring unity in our nation."
About the Writers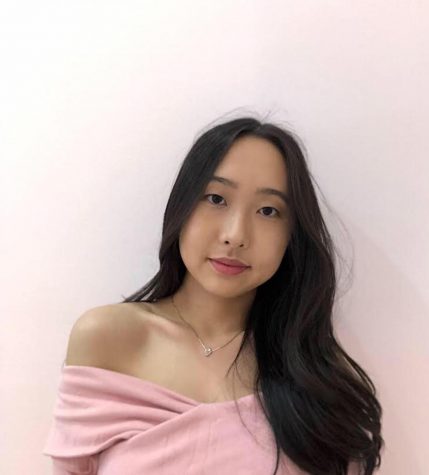 Rachel Kim, Knight Online Staffer/Knight Magazine Co-Editor-in Chief
Hi! My name is Rachel Kim, and I'm a senior at Notre Dame High School. At ND, some of the activities I'm involved in are ASB, Moreau Mentors, Ambassadors,...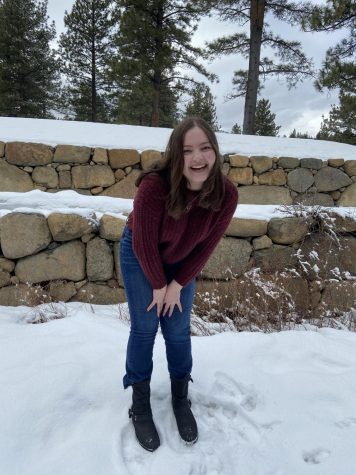 Paige Ganim, Co-Editor-in-Chief
I am co-editor of the Knight Online  and am a part of the class of 2021 at Notre Dame. At school, I am a member of the Spanish National Honors Society,...