Leveling Up at Universal
The zany world of Nintendo has come to life in a highly immersive attraction at Universal Studios Hollywood.
Colorful tunnels and tubes, giant mushrooms, giant bricked cubes. Everywhere you turn it's the vibrant colors and characters from the beloved world of Nintendo's Mario Brothers at the latest attraction in Universal Studios Hollywood. The Super Nintendo World is set to open on February 17 and it's something you definitely won't want to miss out on. 
Located in the lower lot, in an area previously dedicated to sound stages, the incredibly detailed world creates a highly immersive experience. Every building is in theme, featuring the famous sights and sounds of the Mario Bros. franchise.With tall, fake green hills and castles creating a type of enclosure, you feel truly transported into Mario's zany universe as you walk around, encountering characters and creatures scattered throughout. Even the restaurants and stores are all designed to theme, every detail being accounted for.
The attraction includes a ride that combines virtual reality with a normal track ride. Riders wear VR goggles and battle against one another through underwater courses and courses in the clouds on Mario Cart: Bowsers Challenge.
Guests can elevate their experience with the Power-Up Band, which is a slap-on wristband that syncs with Universal Studio Hollywood's official app. They can be purchased in six different design themes, each designated to a character, determining the Team they are a part of. They can pick from the following: Mario, Luigi, Princess Peach, Toad, Yoshi, and Princess Daisy. 
If you want to know which of the Super Mario characters you are most like, take the short quiz attached at the bottom of this article! 
The Teams compete with each other throughout the day in Key Challenges as they explore the land, collecting digital coins and keys to unlock the final challenge: entering Bowser Jr.'s hideout to play the Bowser Jr. Shadow Showdown. 
Although it doesn't officially open until February, there are preview dates for Annual Passholders to experience the attraction early. There were also a few "soft openings," in which they allowed random people who were already at Universal that day to enter the world.
Lauren Pierson '23 was lucky enough to be let in during a "soft opening" on January 15, without putting in any reservation. She had a wonderful time and especially loved the added experiences she got from having a Power Up Band. 
She said, "With the band, my brother and I did all of the games to unlock the 3 keys to advance to the Baby Bowser experience. It was super cool and used sensors to detect our movements in real life to make our characters do things like fire projectiles, jump, or duck. I really like what the immersive technology added to the experience!"
Lauren said that she is already excited to return and highly recommends others to attend the attraction!
Whether you're a frequent Universal goer or you've never been, now is the perfect time to take a trip there and experience the vibrant Super Nintendo World!
Which Mario Character Are You?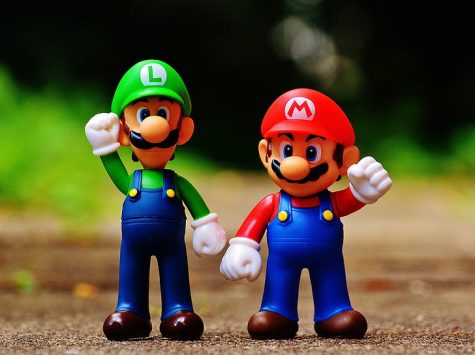 Loading...
There was an error. Please try again.